< VALUE />
is our cherry on TOP;
Our CPU is Crafted-Per-User
Discovery Loving Story
Our journey started ever since childhood, for M thirst for discovery and computer experiments. For the non-stop gathering of the know-how and hands-on projects with most critical business cases. And ... always serving people with the best tech solution, teaching kids programming and robotics. So stay tuned, the best, is yet to come!

There's a lot to name so here's few ...
Complete Solution for Technician App
Cronos Poker App Development
Lawyer Ziad Frem website management
Web integration with Dynamics 365 Business Central
Let's make your kid even SMARTER!
Being a previous IT Coordinator, STEM and Robotics teacher, M provides you are great opportunity of developing new skills and expanding your kid abilities by tutoring them Programming and Robotics.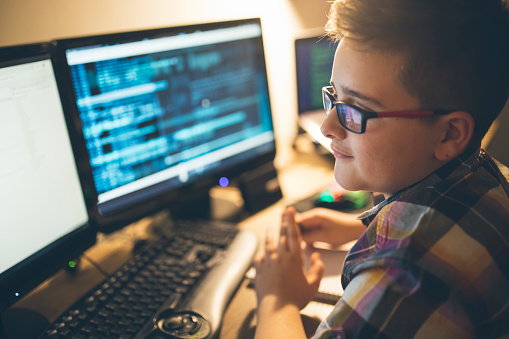 < Believe it or not, M founder is an ARTIST, she thrives to put her creativity in every line of code written, every byte transmitted, every project finalized, and vividly, in every situation to find the optimal bountiful solution. />